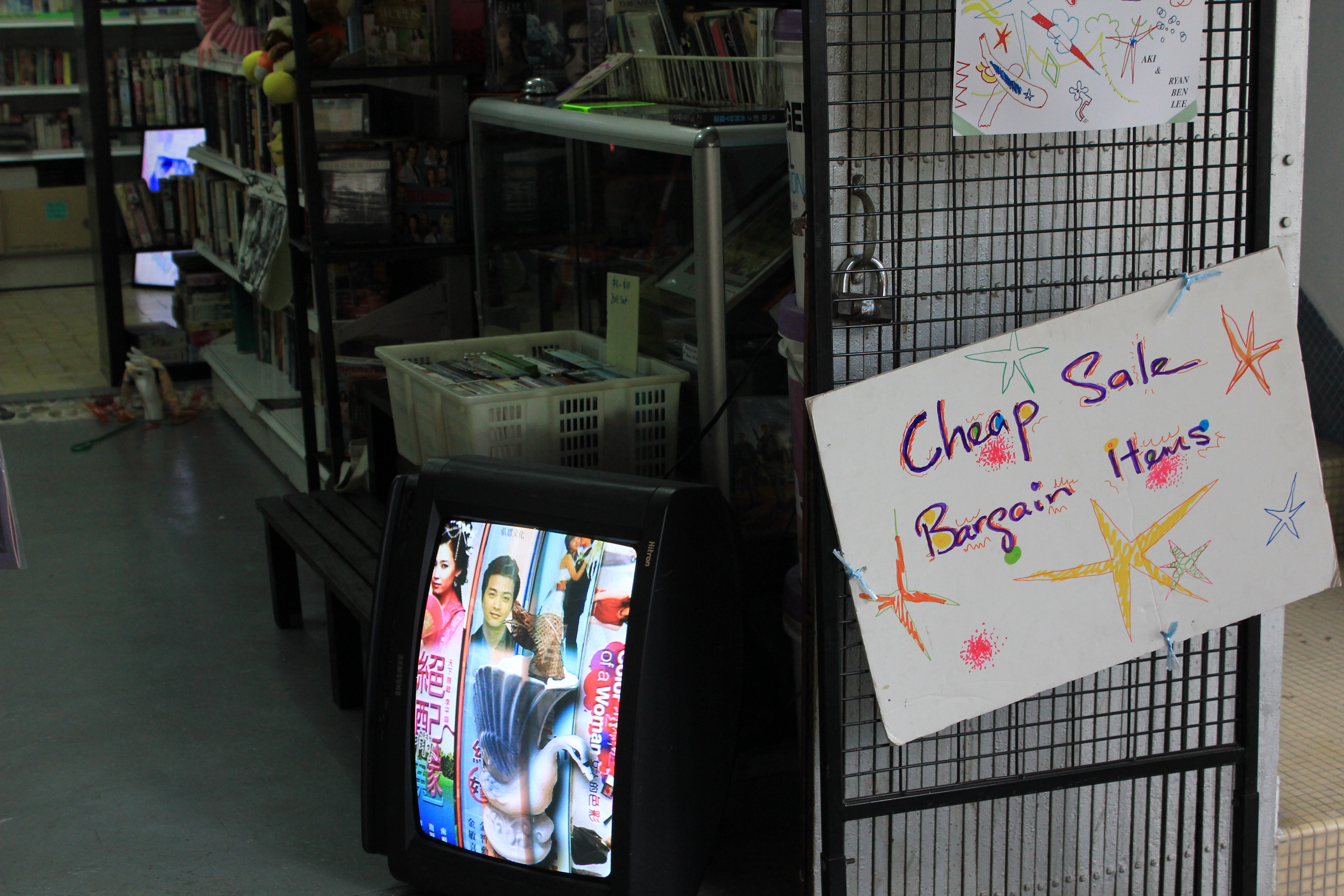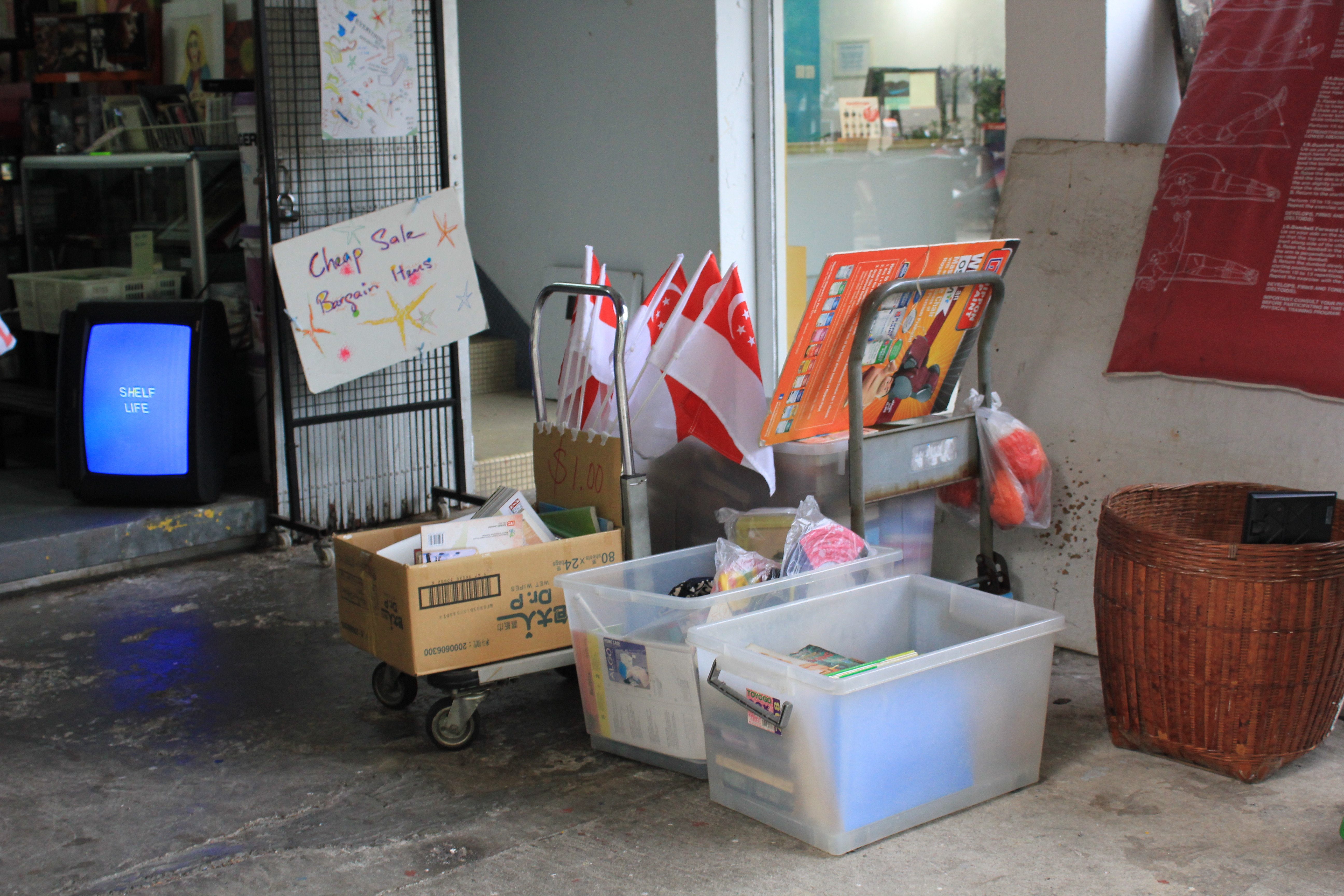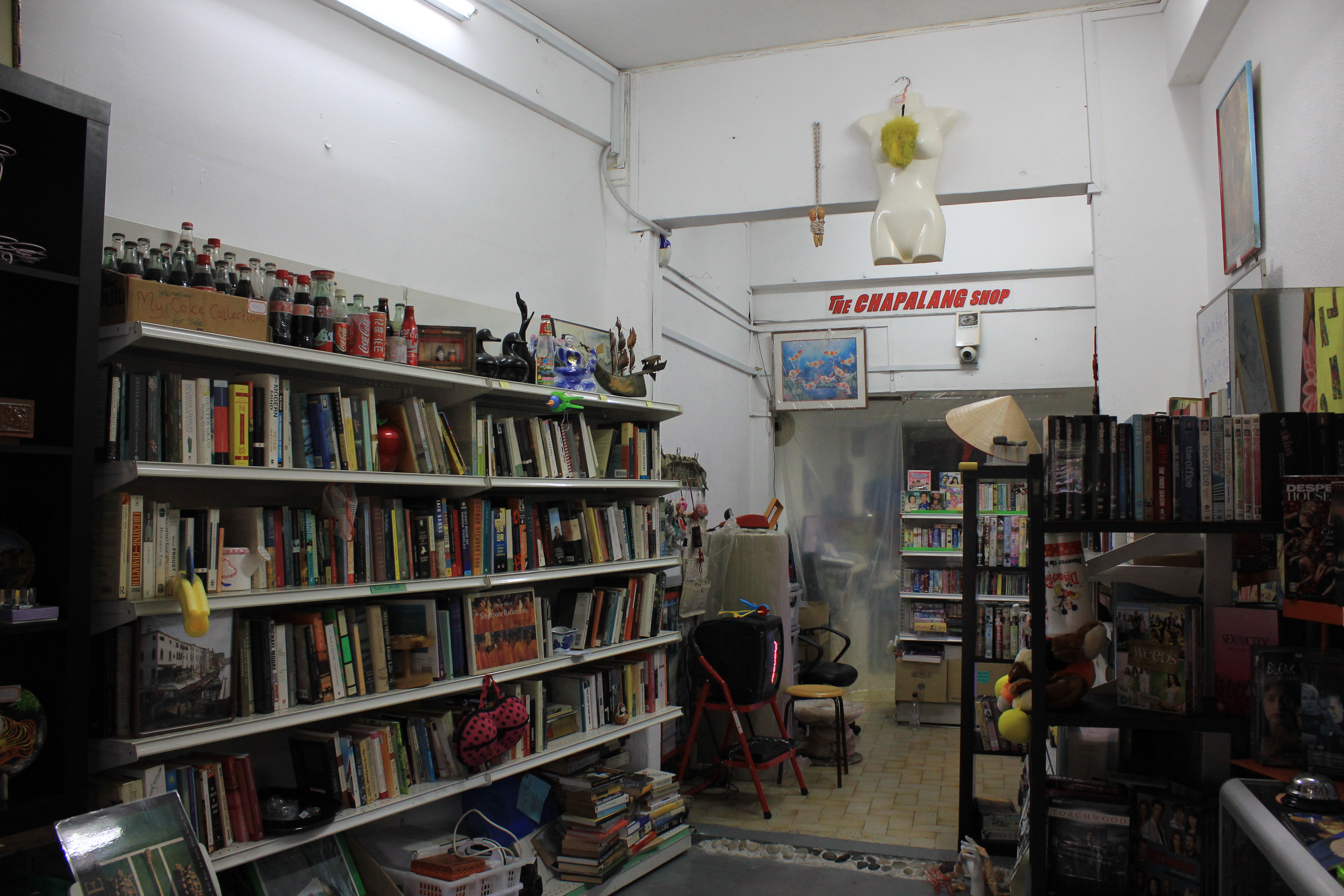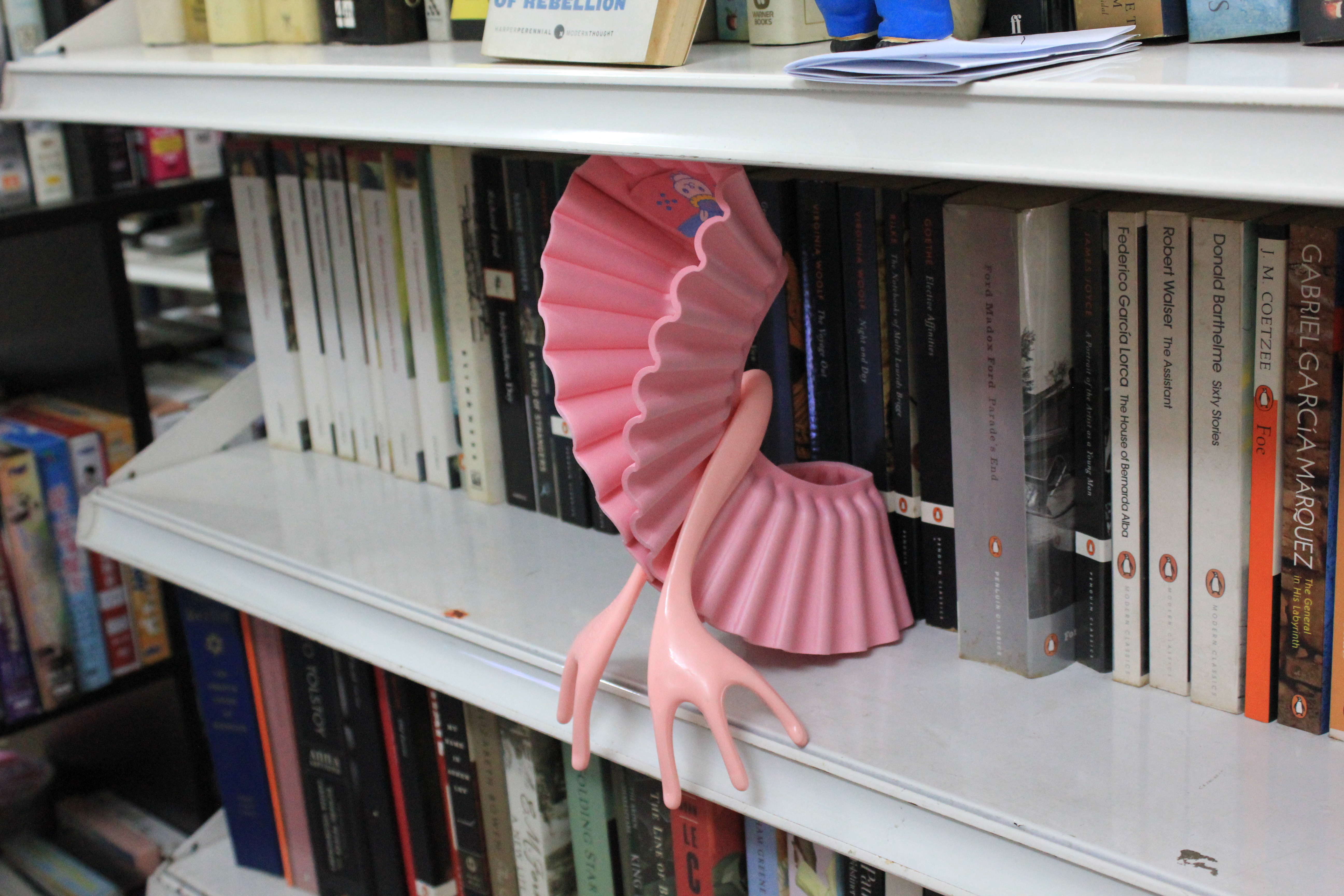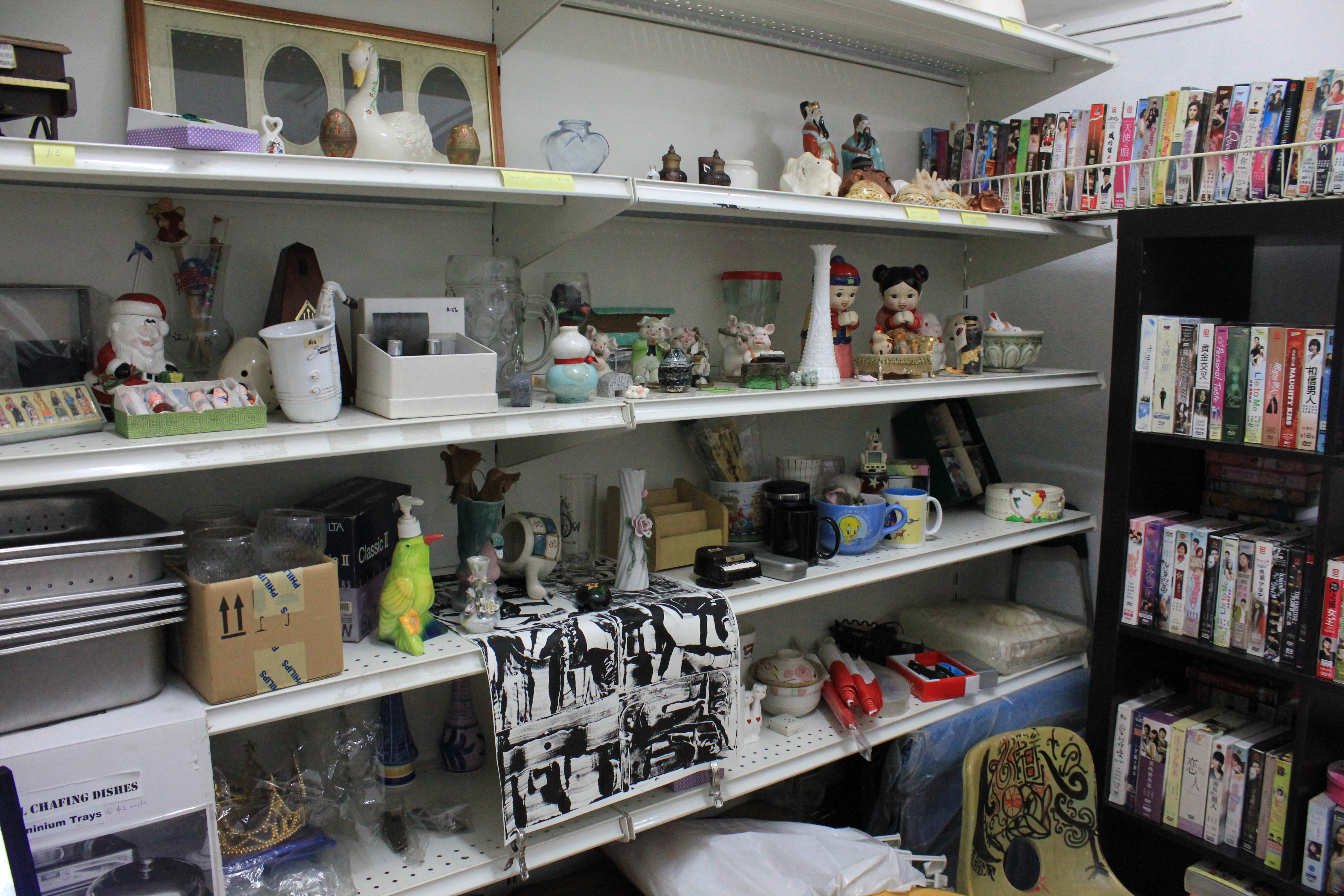 Everything but the Kitchen Sink (in collaboration with Aki)
held at 19 Jalan Mas Puteh
28 July - 5 August 2018

Kitsch ornaments, asian soap opera DVD sets, overrated music albums and tattered second hand books. Objects from a bygone pop era yearn for someone to bring them into the future.

Taking place at a novelty store in Clementi, Singapore, Everything but the Kitchen Sink serves as a part-exhibition, part-clearance sale. Embracing a maximalist approach to art-making, sculptures, prints and video works blur themselves into the noisy ambience of shophouse life. The artists ran the store on weekends as cashiers. All second hand objects featured were on sale.